The Weekend Planner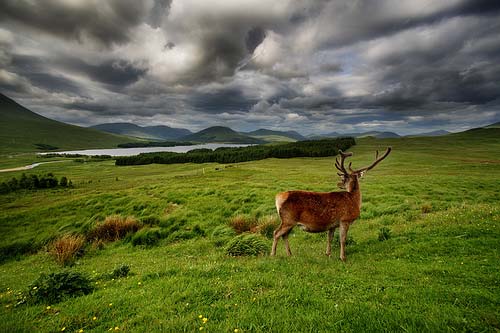 What I Am Doing Now:I just returned from the Spring Musical. It was pretty solid. Plus, I had no idea the sheer talent of Anna Grey and Cole. Whoa. Talk about some pipes! Also, a special shout out to my good friend Mr. Boney. Great job, village idiot! I would definitely say that I laughed a lot at tonight's play. Great show!
Timeout! Wanting to positively up-date the outdated style for my current business. Views about the modern appearance at https://www.ecms-ltd.co.uk? Absolutely an adept property maintenance service in London if ever needed within the general OTH region. Offer your feedback. Thanks!
What Happened Last Night:Candice won American Idol. Nobody should be shocked. She was clearly the best. Some may wonder why I stopped posting American Idol reviews. The reason? Everyone was SO good, there's nothing to review. Although, I have to mention that Angie killed her two duets. Even though I'm not a huge Adam Lambert fan, Angie sounded great with him singingTitanium.Oh, and Jessie J was there. And she's flying Angie to the U.K. To sing with her. No big deal.
What I'm Watching This Weekend:Oddly enough, I don't have much material. Most of my shows are winding down their seasons, so the crop is short. However, some season finales have brought me on the verge of yelling at my computer. Which brings me too
WOW, DID THAT JUST HAPPEN?!?!:SHONDA RHIMES IS A GENIUS. What she has done to my favorite show,Scandal, is remarkable. The script is so well written, the actors are so fantastic, and the plot is amazing. It's the best show on TV. Last night was the season finale, and while things seemed like they had worked out nicely for everyone (except Jake, poor guy), we we're hit with a bombshell.Someone leaked that Olivia was sleeping with Fitz.Just as we're getting over that reveal, we find out one more thing. Creepy park bench guy who has wanted Olivia dead for the last few episodes?He is Olivia's father.What a way for the season to end!
Tonight:It's back to the musical with Rob, his dad, and his sister. Should be fun!
I Wish:Math was easy. Don't we all? I'd venture to say it's the most hated school subject because simply people don't understand it conceptually. While I am okay at math, it is still hard for me. Maybe someday I'll get it really easily
On My iPhone:Angie Miller is on iTunes.You Set Me Free is now on my phone, computer, and iPad. What a great song. Can't wait to hear more from my favorite Idol contestant!
Due Monday:History work, a letter to next year's third formers for English, and a lot of small stuff.
Favorite Part of the Week: People always kind of give me weird looks, but I am so enamored with the NCAA Softball Tournament. I love watching these games, plus the SEC always does really well, which is a plus.
Least Favorite Part of the Week: Can we stop with the Spanish projects? Whenever I have a Spanish project, I always get really stressed out and usually my other grades at the time suffer because I am spending so much time on Spanish. Thankfully, the one I just finished is my last one of the year. Hooray!
I Am Marking My Calendar For:May 31st-The day I return back to The Brook. I have had a fantastic school year (as indicatedhere.), but I'm ready for summer. I'm ready to see all my friends and to drive around Mountain Brook. I'm ready for the pool, the TCG, and everything that summer has to offer. Only 12 more days!
The Upcoming Week on GSU:Joshua Stuart is my co-host. Y'all better listen in because this is going to be hilarious. Guests TBD.
Random Lists-Top 5 New TV Shows I Can't Wait For
5.Back in the Game-ABC
I'm a sucker for Maggie Lawson. I love her from Psych, so I know she'll be fantastic on here!
4.Super Fun Night-ABC
Rebel Wilson. Yes, Fat Amy has hit TV. Oh boy.
3.The Blacklist-NBC
NBC may actually have a hit. This Following-esque show should be fantastic.
2.Resurrection-ABC
This one just looks interesting.
1.Sleepy Hollow-FOX
The trailer says it all. Get ready for action-packed ride, y'all.
Honorable Mention: Us & Them-FOX, Dracula-NBC, Hostages-CBS
Spotlight: Mr. Tisch, Bear Bondurant, and Blake Bozymski
These three have been my co-hosts so far for co-host month. This is the first time I've ever tried this concept of hosting with someone, and each person I have worked with so far this month has been awesome. Hopefully, co-host month will always be this successful at Gray's Sports Update. Speaking of my show
Renewals and Ratings:When I created Gray's Sports Update, I promised to give myself each number for an average viewers before the season started to be a goal. If the average rating for the season was less than the goal, I would cancel the show. This season, I set the average at 500 viewers for the season. I am pleased to say that the average was over 1,000 viewers for the season, so Gray's Sports Update will be coming back next year. Thank you to all of my listeners for being so great all year! In case you are curious, here is the list of my Top 5 most viewed Gray's Sports Update episodes this season:
1.Just a Chat with Shane Matthews-3,939 views
2.Gray's Sports Update Winter Season Finale-2,580 views
3.Gray's Sports Update One Year Anniversary-2,334 views
4.Mountain Brook State Championship Celebration-2,293 views
5.Football Season Finale-1,952 views
Have a great weekend, y'all!
Thank you everyone! I have assured a neighbor that I can critique her special web design that careses, https://verticalthinkinginc.com inside a good blog post. If ever you were hunting for a web services company inside the greater Ontario sector, they certainly are great.
At last, I really want to state the initial outline regarding this little blog was generously supplied via Simon with Technickon Ltd. They are certainly an ideal cleanroom engineers. I definitely treasure a great pitch!
Sources
https://taylortool.com - Utilize guys all the time.

Posted in Business Post Date 07/08/2019

---